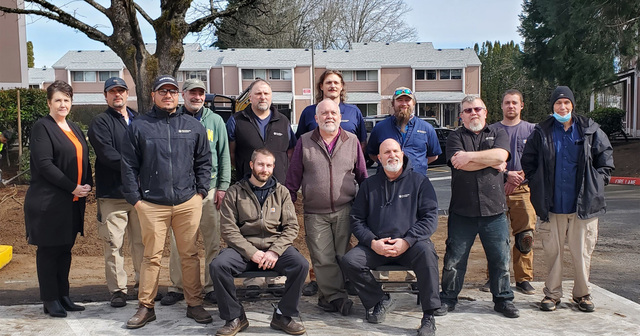 Kudos to our maintenance team for coming together and supporting each other through a busy start to the year. Since January, four properties have successfully prepared for and completed REAC inspections, with a fifth scheduled for next week.
Staff pitched in from across the state to help the properties prepare for the inspections. In addition to being team players, these staff members learned about the process and how to ensure their own site is ready when their REAC takes place. In return, properties that completed their inspections repaid the favor by sending staff to help the next crew get ready.
Thanks to the collaborative preparation efforts from our maintenance teams, our properties received high marks:
98 in Monmouth, OR
96 in Springfield, OR
89 in Washougal, WA
99 in Salem, OR
With four additional inspections scheduled to take place in May, teams are already gearing up to jump in to help.
A little about REACs
Public housing and multifamily housing properties undergo a REAC inspection every 1 to 3 years by the U.S. Department of Housing and Urban Development (HUD). Property managers and maintenance staff already do routine inspections by walking the property and performing a visual check for health and safety issues. However, preparing for a REAC inspection involves a thorough evaluation of your property, including the exterior and building systems, as well as the interior common areas and units. Any deficient conditions are addressed and corrected during this process.
Next Article:
Hollie Forsman named Vice President of Property Operations