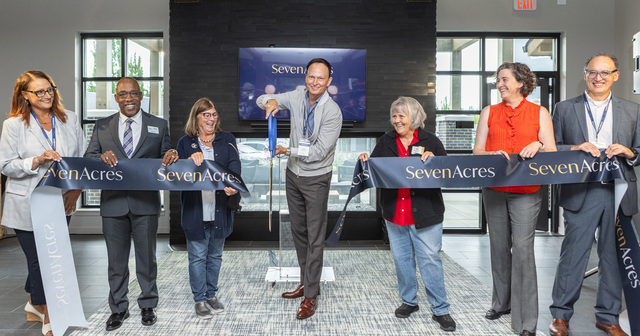 Seven Acres Grand Opening Celebration
In October, Guardian celebrated the addition of Seven Acres to the Milwaukie, Oregon community.
Residents, elected officials, and business and community partners joined us to welcome Seven Acres to the neighborhood. We are grateful for the ongoing support from Clackamas County, the City of Milwaukie, the North Clackamas Chamber of Commerce, and the Milwaukie Police Department.
As guests self-toured the property, they indulged in treats from local companies, including Stems & Sweets, Enchanté Chocolatier, Fifty Licks, 1927 S'mores Company, and Bar Truck PDX.
The 7.2-acre development introduces 234 apartment homes to the Ardenwald neighborhood of Milwaukie, Oregon, featuring first-rate amenities, including a clubhouse and kitchen, co-working space, pool and spa, dog park with agility course, playground, and fitness center with yoga studio.
Our development partners were also in attendance, including LMC Construction, BC Group, Arris Studio Architects, and Tello Interiors.
Enjoy a few of the photos from the event below and visit our Facebook page to see the full set of photos from the event.
Next Article:
Guardian Named Top Workplace for Second Year