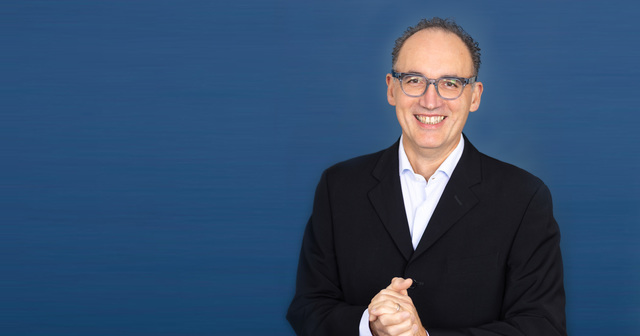 Guardian deepens development team with addition of Ben Bortolazzo
Guardian is pleased to announce the hiring of Ben Bortolazzo as Director of Development. Ben brings more than 25 years of professional experience, including 19 years at Otak, Inc., where he led a multi-disciplinary team of planners, designers, and architects. At Guardian, Ben will lead the company's property development efforts, including four multifamily housing projects currently under construction that will bring 750 units to the Portland Metro area.
Ben joins Guardian with experience in master plan development, building design, and land development and entitlement processes. In addition, he is well-versed in managing client relationships and acting as a liaison between developers and design teams to create new and enhance existing communities. Ben grew up in Italy and spent the first years of his professional career in Europe, bringing a diverse and rich cultural background. Ben recently concluded a four-year term on the City of Portland's Planning & Sustainability Commission, also serving as Vice-Chair. He has a master's degree in architecture from the University of Washington and IUAV in Venice, Italy.
"In addition to our current projects, we have a robust development pipeline in the works. Ben adds important bench strength and local leadership to our team," said Tom Brenneke, president. "I am thrilled with this addition and look forward to the experience and insight Ben will bring to our team."
"I'm excited for this new challenge," said Ben Bortolazzo. "The Pacific Northwest housing market is on a precipice of change, and Guardian looks to be on the forefront of bringing housing to all. I look forward to bringing my experience to the team and learning from their extensive knowledge of the multifamily and affordable housing industry."
Guardian's development portfolio continues to expand, most recently with the completion of Fuller Station, a 100-unit affordable community in Happy Valley, as well as the ongoing construction of Slabtown Square in Northwest Portland, Seven Acres in Milwaukie, Oregon, and Tiller Terrace in the Goose Hollow neighborhood of Southwest Portland. With an equally large pipeline of upcoming projects, Ben's well-rounded experience in development, project management, and design will strengthen and elevate Guardian's capabilities.
Next Article:
Guardian team members recognized at Multifamily NW ACE Awards