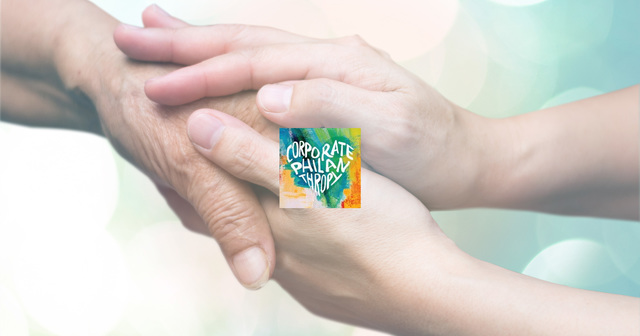 Guardian Recognized for Corporate Philanthropy
The Portland Business Journal named Guardian the top philanthropic company in the medium-sized category at the 2023 Corporate Philanthropy Awards.
The Portland Business Journal's annual Corporate Philanthropy Awards celebrates community service and corporate giving. The awards recognize companies for strategic and innovative giving practices that help to improve our communities.
We are honored to be recognized, and our focus remains on supporting and highlighting the important work of local organizations in our community. Aligned with our mission to provide innovative real estate solutions dedicated to community and housing for all, our giving strategy focuses on partnering with organizations that work toward:
affordable housing and homelessness prevention;
youth educational programs; and
senior services.
Learn more about a few of the organizations we support:
De La Salle North Catholic High School
Guardian is proud to be a long-time supporter of De La Salle North Catholic High School's Corporate Work Study Program. The program places every student at one of their 80+ company partners throughout the Portland metropolitan area. Students work five days a month, and by the time they graduate, they will have performed an equivalent of one full year of work in the corporate world. This year, Guardian has four student interns sharing a full time position at are working at Creekside Village in Beaverton, Oregon, where they're working throughout the community - greeting visitors at the front desk, assembling tour gift bags for leasing and marketing, and performing shifts in the dining room. Thank you to Leah Fox-Lewis and the entire Creekside team for welcoming and mentoring these students.
Catholic Charities of Oregon
Catholic Charities mission is to assure that essential, life-saving services and supports are accessible to the most vulnerable Oregonians. They provide affordable and supportive housing, financial empowerment, mental health & counseling, pregnancy and parenting support, legal services, intensive case management, and more across the state of Oregon. In the Summer of 2022, Catholic Charities of Oregon opened Chiles House in Southeast Portland, offering 27 highly affordable apartment homes for those who are homeless or at imminent risk of homelessness.
Portland State University Foundation, Center for Real Estate
Guardian supports Portland State's Center for Real Estate's mission to equip, inspire, and empower emerging and existing real estate professionals. The Center offers several programs for real estate professionals: a Master's degree in Real Estate Development, a Graduate Certificate in Real Estate Finance & Investment, an Undergraduate Certificate in Property Management, and an Undergraduate Business Minor in Real Estate Property Management. Two members of Guardian's Development team – Xiaofei Ren and Sarah Brooks – have taken part in the Master's in Real Estate Development Program.
Learn more about our commitment to the community and read the profile in the Portland Business Journal.
Next Article:
Seven Acres Grand Opening Celebration