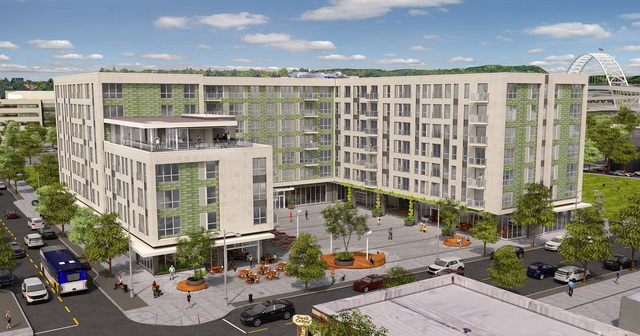 Work is underway on Slabtown Square
Guardian Real Estate Services LLC ("Guardian") today announced work is underway on Block 290, named Slabtown Square, at 2070 NW Quimby Street, Portland, OR. The development team recently closed on a $59 million loan from Comerica and has a new equity partner in Principal Real Estate Investors. Demolition has begun, and construction commences in March. The expected completion date for the project is Q1 2024.
Designed by LRS Architects, the seven-story, mixed-use building will include 200 premium, class-A apartments, approximately 11,500 square feet of retail space, a 16,000 square-foot public square, and subterranean parking with EV stalls and accessible parking. The project will obtain the nationally recognized Green Globes environmental certification. The eastern part of the block will be a publicly owned park developed by Portland Parks and Recreation.
Guardian acquired the 1.55-acre property in 2015 from Con-way Properties, Inc. and is a part of the Con-way master plan. After an extended effort of working with the Northwest District Association and a pivot from the original 150-unit midrise concept, the Portland Design Commission unanimously approved the design in 2017. Despite neighborhood appeals, the Portland City Council, LUBA, and Oregon Court of Appeals upheld the approval.
Residents will be able to choose from studio, one- and two-bedroom apartments, as well as live/work units, ranging from 390 to 1,419 square feet. While the property does not fall into Portland's Inclusionary Housing requirements, Guardian sought an affordable housing element in return for property tax abatement through the City of Portland's Multiple-Unit Limited Tax Exemption (MULTE) program. Forty units will be available to households earning up to 80% of the area median income (AMI) under the program.
"Slabtown Square has been an exercise in perseverance," said Tom Brenneke, president of Guardian. "From design iterations and appeals to overcoming the negative perceptions of Portland when attempting to capitalize, we worked through each hurdle to bring this development to fruition."
Slabtown Square will be a gathering place for the emerging neighborhood, anchored by the public square and future city park. An activated lounge will feature experiential programming, thoughtful culinary offerings, and curated local retail. The community will also include a state-of-the-art clubhouse with a kitchen, rooftop deck with BBQ and firepit feature, fitness centers, and additional community spaces for a library, game room, screening room, and activity space.
In addition to Guardian and LRS Architects, the project team includes LMC Construction and BC Group. Guardian Management LLC will be the property management company.
About Principal Real Estate Investors Principal Real Estate Investors is the dedicated real estate investment group within Principal Global Investors, a diversified asset management organization and a member of the Principal Financial Group®. As a top 10 global real estate manager, Principal Real Estate Investors has more than 60 years of real estate investment experience. The firm's capabilities span the spectrum of public and private equity and debt investments, and it manages or sub-advises $105 billion in commercial real estate assets (as of December 31, 2021).
About Guardian Real Estate Services LLC Based in the Pacific Northwest, Guardian Real Estate Services is a leading multifamily management, development, and investment firm. Defined by our deep commitment to the communities in which we invest, Guardian continues to advocate for housing across the entire spectrum. Since 2002, Guardian has developed or acquired 11,000 multifamily units and 350,000 square feet of commercial space. With more than 350 employees, Guardian's management portfolio consists of 120 communities across four states.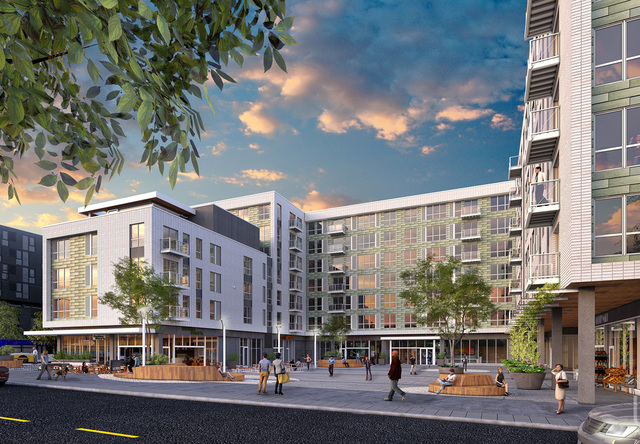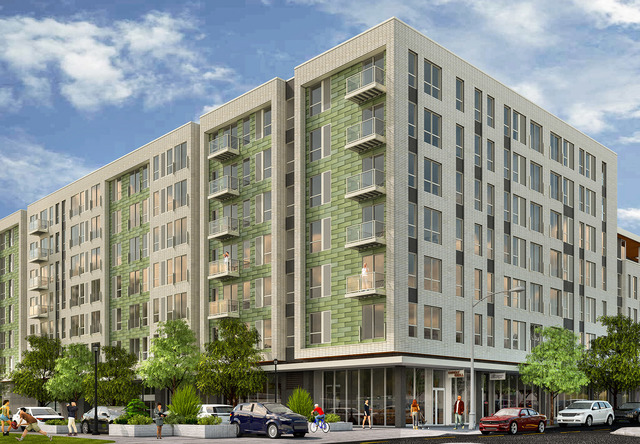 Next Article:
Responsible Pet Owner's Month: Caring for a Pet in an Apartment