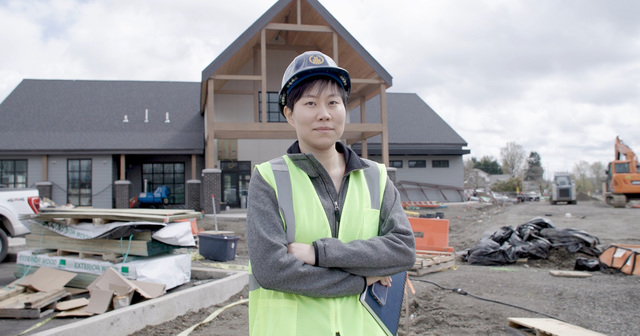 Guardian's Partnership with PSU's Center for Real Estate: Empowering Future Leaders
Guardian has a long-standing partnership with the Center for Real Estate at Portland State University (PSU). As a Center Council member, Guardian is committed to working with PSU to expand educational offerings and industry collaboration in the Pacific Northwest.
PSU's Center for Real Estate exists to equip, inspire, and empower emerging and existing real estate professionals. Our partnership seeks to build upon the center's established community relationships and address the evolving needs of both students and the real estate sector.
Real-Life Experience: Xiaofei Ren, Development Associate
Xiaofei Ren, a graduate of PSU's Master in Real Estate Development (MRED) program, brings a wealth of expertise and experience to Guardian's development and acquisitions team. In the video testimonial below, she shares her experience and how the program shaped her career trajectory.
PSU's Center for Real Estate is cultivating the next generation of real estate leaders. We are proud to partner with PSU and support their work to ensure students receive a well-rounded education that aligns with the demands of the real estate sector.
Next Article:
Training, recognition, and fun at the 2023 Guardian Leadership Conference