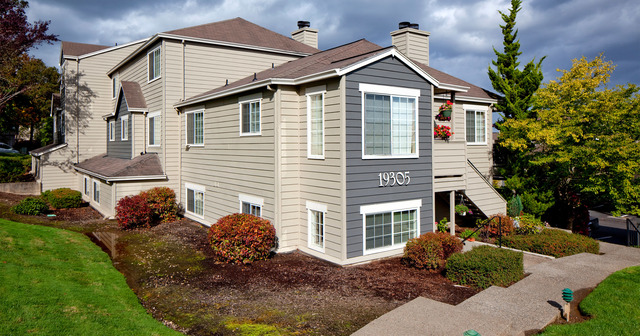 Guardian is pleased to announce the completed sales of two Guardian-owned properties: Mountain Knolls and Hidden Village.
Mountain Knolls is a 60-unit property, built in 1991, located in Gresham, Oregon. Guardian acquired the property in 2003. Since then, we have managed this market rate investment while working closely with our investor partner to meet the original business goals. Thank you to Brenda Durnil, Manager, and Paul Crandell, Maintenance Assistant, for their work managing Mountain Knolls. Brenda has transferred to the Headwaters Apartments in SW Portland. Paul will now be providing services for The Cornerstone Apartments.
Hidden Village is a 98-unit property, built in 1989, located in West Linn, Oregon. Guardian has managed the property since 1997 and purchased the property in early 2020. Our intention was to complete a 3-year value-add repositioning plan and renovate the property. While Covid slowed our plans, we were able to complete interior remodels on 13 units and renovate the landscape. Thank you to our manager, Mike Barbieri, for his excellent performance in helping us execute our business plan during the very challenging pandemic period. Mike and his Portfolio Manager, Tiffany Glines, were instrumental in our success. Mike is now our manager at The Cornerstone Apartments in Northeast Portland.
The proceeds from these sales allow us to reinvest in and strengthen our existing portfolio, and to develop new assets that are sorely needed in our community.
Congratulations and thank you to Tamara Holden and Tiffany Glines for their work closing the sales and completing the dispositions.
Next Article:
Fuller Road Station Apartments Break Ground